Editor's Note
On June 14, China Alliance of Social Value Investment (CASVI) officially announced its signature in United Nations Principles for Responsible Investment (UN PRI).
The UN PRI is an investor initiative in partnership with UNEP Finance Initiative and UN Global Compact, which aim to establish a global sustainable finance system focused on long-term interest. More than 2,400 signatories had represented over USD 80 trillion of global assets. At present, 29 Chinese institutions become the signatories of PRI, most of which are public funds and insurance companies. As China's first international NPO specialized in promoting sustainable finance, CASVI looks forward to working with global PRI signatories to take joint efforts in promoting responsible investing and together investing for a better world.
We interviewed Nan Luo, Head of PRI China, to discuss the PRI's development in China and seek for advice and support for implementing the principles for responsible investment.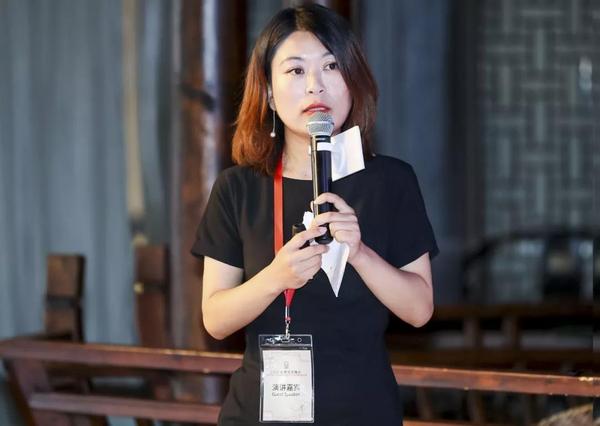 CASVI: Could you please introduce the current development and strategic planning of PRI at the global level.
Luo: On the 10th anniversary of introducing the six principles, the PRI has developed ablueprint and vision for the development of responsible investment over thenext decade, in which we have identified the top three areas of impact and priorities for each.
Firstly, on joint responsible investors, we will Guide responsible investors topursue long-term interests and enhance the coordination of the upstream and downstream investment chain. More specifically, these include empowering asset owners, developing active shareholders, educating investors and supporting investors to integrate ESG factors into investment analysis and decision-making as well as demonstrating leadership and accountability.
Secondly, we work with governments and regulatory institutions toremove the obstacles existing in the financial system of capital markets and build a global financial system that is both economically efficient andsustainable to meet the demands of investors and beneficiaries. One of the important work needed to be done is to promote effective data across the market to help investors andpolicymakers make decisions with proper information.
Thirdly, we aim to achieve shared prosperity at a global level. With this goal inmind, we have identified two priorities: to advocate for climate action and to enable investment to facilitate the achievement of the United Nations 2030 sustainable development goals (SDGs).
This is the PRI's global plan for the next decade. Our current work is being carried out within the framework of the blueprint just described. We will also evaluate the progress we made each year, measuring the achievements of the PRI itself and its signatories.
In terms of PRI global development, now we have more than 2,400 institutions around the world publicly committed to the six principles of PRI and they manage over USD 80 trillion ofassets.The numbers are still increasing, and the signatories mainly concentrated inthe developed markets. However, we also see a rapid growth in Asia and emerging markets, especially in China. Last year, mainland China had the world's highest growth ratein terms of the number of signatories, with 29 institutions joining the PRI. But compare to thesize of the market in China, there is still a huge space. We hope that in thenear future, more and more large institutional investors will join us, together with PRI to learn and promote the development of ESG investment.
CASVI: When did PRI enter China?
Luo: PRI has been working in China since October 2017, and I felt honored to be the first PRI employee appointed to work in China. At that time, we had seven signatories in China, including two head public investment funds – China Asset Management and E Funds. international customers' demand is a key factor that drive domestic fund companies to focus on ESG investments. Meanwhile, the emphasis of national and local governments on ecological civilization, green development and green finance, and the opening of capital market (e.g. including A-shares into MSCI emerging market index) have played a crucial role in promoting ESG investment in China.
CASVI: Is it a pleasant growththat the number of Chinese signatories increases from 7 to 29?
Luo: I think it's a very delightful development as I just mentioned that China's growth rate is the highest. More gratifying is that more than half of the top 10 public funds have joined, their asset management scale and the impact they bring are very large, which can play a large demonstration effect. In addition, China Life Insurance Asset Management Company, China's largest asset management company with USD 3 trillion managed, signed up to the PRI at the end of last year, which will be a leading role for insurance funds to focus on ESG issues. I believe that the implementation of ESG and its gradual integration with investment will have a significant impact on its own investment and market ecology.
In addition, it is encouraging to learn that China's large asset owners are also beginning to be aware of ESG, as well as conducting research and setting up internal ESG investment frameworks. The PRI always believes that as the players at the top of the value chain, asset owners have the power to influence the market and final implementation of ESG ideas in capital markets. We expect Chinese asset owners to accelerate their actions in this area and advance ESG integration and sustainable investment at the regional and global levels through international and domestic cooperation.
CASVI: What's the difference of development strategy between China and overseas?
Luo: There's no substantive difference. As mentioned earlier, our work in China is also guided by the PRI blueprint for responsible investment over the next decade. However, China also has its own features. In addition to serving other signatories and attracting more investors, policy researchas well as dialogue and cooperation with Chinese policymakers and regulators isa very significant part of our work in China. In deed, this is as important in other markets, for example, we play an important role in advancing the EU's action plan on Sustainable Investment Finance.
The development path and driving force of ESG investment vary in different countries and markets. Investors in Asia and China have preference in guidance and supervision of policy and regulation. Effective top-down support and guidance can have a powerful impact on quickly spread the main ideas and market practices.
This is why we attach great importance on communication and cooperation with policy makers, regulators, and relevant associations, and up to now we have achieved positive results.
Last March, PRI released its first report on Investor duties and ESG integration in China under the topic of Fiduciary Duty, which aims at clarifying the role of Chinese investors in considering ESG factors. Based on our interviews with key stakeholders in the industry, the report makes specific recommendations on the policy framework, inclusion of ESG to pension regulation, ESG disclosure, sustainable and green products, and investor education. Some of the recommendations have already been adopted, for instance, a green investment guideline for the fund industry was issued by the Asset Management Association of China at the end of 2018.
Building on the report last year, we released ESG data in China: recommendations for primary ESG indicators in June this year, making recommendations for key ESG indicators to be disclosed in China. The report is intended to provide reference for the mandatory ESG disclosure framework for listed companies that the China Securities Regulatory Commission (CSRC) is working on. We hope that these suggestions will provide valuable reference for China's sustainable financial reform.
We will continue to work with the relevant institutions to take forward the implementation of the other recommendations.
CASVI: It seems that PRI China goes well. Are there any resistance and difficulty that you have encountered?
Luo: On the whole, it is relatively smooth. China's top-down approach has played a crucial role. This concept is very much in line with China's national strategy, and that is to say, we have consensus on the concept.
It is not the case that I do not feel resistance or difficulty, on the contrary I think it is a matter of time. Many investors might assume that adopting ESG will limit their investment in certain industries, or worry about the negative impact on investment returns. Therefore, strengthening proper publicity and investor education are important. Since language barrier is a big problem in this process, we are also speeding up the translation of many PRI resources.
As mentioned earlier, there is a distinct path of ESG development in China. Internationally, asset owners, especially public pension funds, are the main drivers behind ESG investments while in domestic, it is the investment managers that act before the asset owners. However, as investment managers' work is to serve their clients (e.g. institutional clients), they maynot be able to implement and drive ESG investment without explicit requestsfrom clients to consider and incorporate ESG. Therefore, whether abroad or at home, asset owners play avital role in promoting the notion and implementation of ESG concept.
In terms of investing practices, the lack of historical and valid ESG data is a realproblem for investors to conduct at this stage, but it is notunique to China. To improve this issue, investors can play a proactive role in promoting the ESG information disclosure of investees, and actively participatein the formulation of relevant policies.
Luo: On the whole, China's institutions are still at the initial stage forlearning and exploring. They also need to establish a framework and effective ESG indicators in combination of the Chinese market and their current status. From0 to 1, we need to provide the support of corporate strategy, resources, research, data collection, process building, departmental collaboration etc. PRI has no universal standard to judge the achievements as different countries areat different stages. All we are trying to do is to encourage leadership, promote mutual learning, as well as sharing best cases.
In June, PRI collaborated with CFA Instituteto compile and publish a report titled ESG integration in Asia Pacific: markets, practices, anddata. Apart from that, we will soonrelease a Chinese-English version report on China's ESG integration practices, which will contain a number of practical cases as a reference for Chinese investors.
We have also published regional reports outside the Asia Pacific, which allow investors to understand the similarities and differences in ESG integration among investors in different regions.
CASVI: Any advice for China'sPRI signatories?

Luo: There are many resources available to signatories for reference and use. These include guidance documents, investor tools, and cases studies for asset owners and different asset classes. Also, the annual PRI Reporting Framework can provide detailed guidance to signatory institutions in developing internal processes and frameworks and building up internal capacity.
PRI encourages the signatories to participate actively in all areas of PRI governance, and there are regular opportunities for all categories of signatory to get involved, such as joining subject-specific working groups, Advisory Committees, ESG Collaboration Platform, and proposing solutions targeting different asset classes and ESG issues. To be specific, statement on ESG Credit Risk and Rating, programs like Climate Action 100+, and participation in report writing and conference sharing and discussing, etc.
We think it impossible to achieve the goal of PRI without cooperation with signatory institutions and their actions.
CASVI: As CASVI became one of the signatories of PRI, we have developed a social value assessment tool and jointly conducted the development of "Social Value ETF Index Fund" product with Bosera Asset Management, which was also a newcomer of the PRI. Do you have any suggestions on how CASVI and PRI can cooperatively promote the advancement of related work further?
Luo: We are very glad to have CASVI in PRI and play important role in pushing this issue at home and abroad. CASVI is a platform-based organization that can have positive impact on spreading ideas and sharing best practices and innovations across China. The development of "Social Value ETF Index Fund" product and social value assessment tools are one of the steps of holistic chains.