September 17, 2023 - The three-day inaugural ESG Advanced Training Program organized by CASVI has concluded successfully in Shenzhen. The training, featuring expert lectures, group discussions, and collaborative learning among participants, aimed to help professionals enhance their ESG theoretical knowledge, provide systematic ESG tools and methodologies, and introduce project-based learning approaches. With a focus on meeting the needs and skill development of the participants, the program aimed to cultivate future talents and business leaders with an international perspective, the ability to address ESG risks systematically and the capacity to provide integrated ESG solutions and inject innovative momentum into enterprises.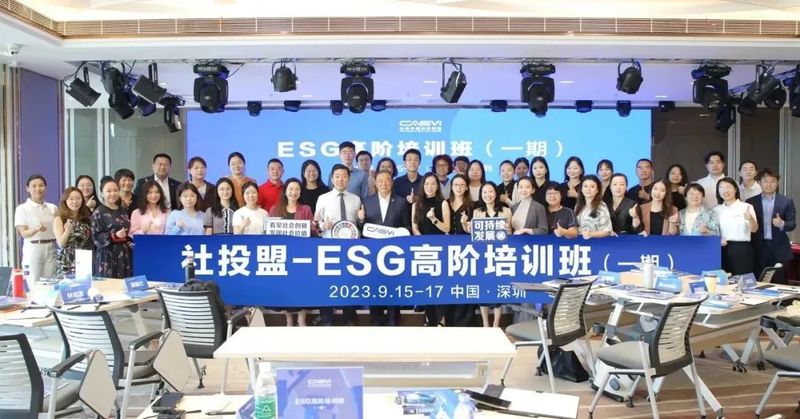 01 Engaging Various Parties to Collaborate, Advocating Doing Well and Doing Good Together
Mr. Ma Weihua, UNDP SDG Impact Steering Group Member and Chairperson of CASVI, delivered the opening remarks, welcoming all participants. He stated, "Today, an increasing number of businesses recognize their corporate social responsibilities and strive for sustainable and high-quality development. In this process, ESG can enhance the dimensions of corporate value positioning and promote management practices."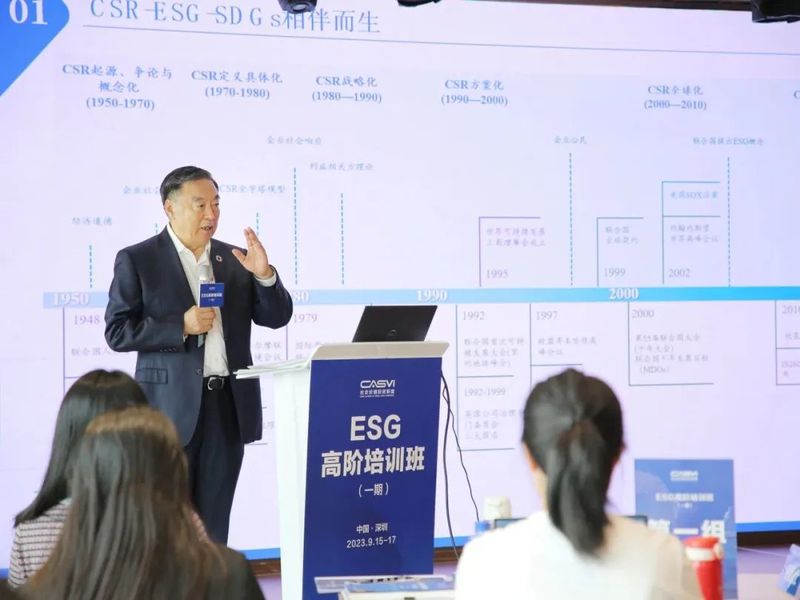 02 Inspiring Intellectual Exchange throughout the Training, Making Study Serve the Pratical Purpose
Throughout the training, participants and instructors engaged in multiple rounds of thought-provoking exchanges during and after classes, focusing on key areas of ESG management, ratings, and investments. It is evident that the seedlings of ESG are flourishing with vitality.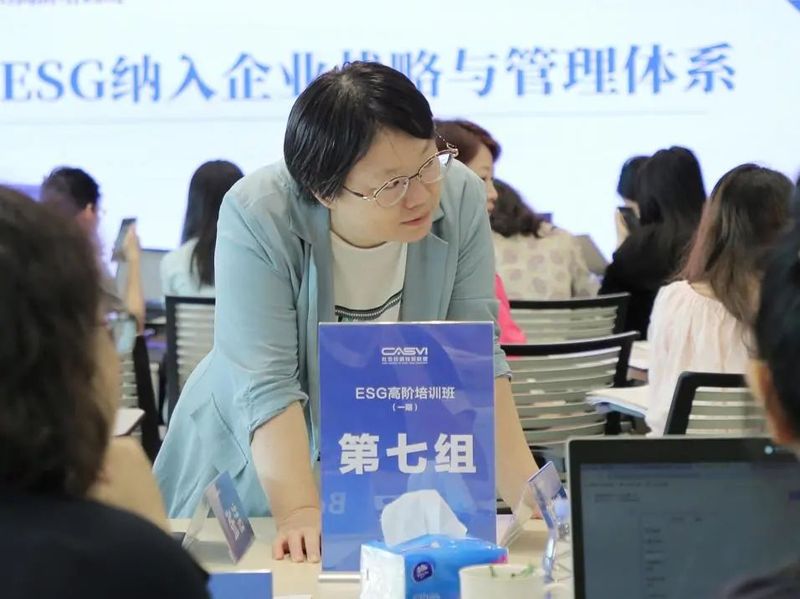 03 Co-creating Sustainable Prosperity, Empowering Investments towards a Better Future
What makes a good ESG course? What challenges and opportunities does ESG bring to businesses, and how should companies prepare at different stages? What traits should ESG professionals possess? In post-training interviews and discussions, the course instructors provided insightful and profound perspectives, offering a panoramic view of the industry ecosystem.