On September 9th, hosted by the Investment Promotion Agency of the Ministry of Commerce, the "Green China·Summit on International Cooperation of Low-Carbon Industry" was held in Xiamen. CASVI participated as a partner, and our chairmen MA Weihua and QIN Shuo delivered keynote speeches.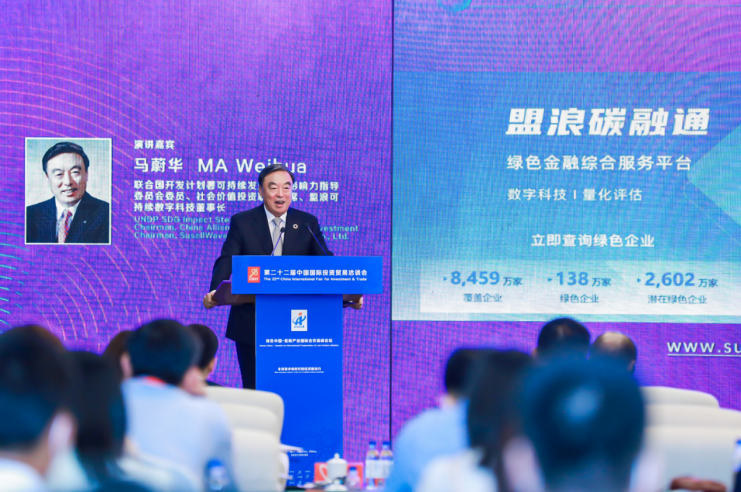 Mr. Ma, a member of UNDP SDG Impact Global Steering Group Committee, chairman of CASVI and SusallWave, made a speech titled "New Opportunities of Global Sustainable Development in the Carbon Neutrality Era." Mr. Ma envisioned three global trends. Firstly, Dual Carbon Goals (DCGs) policies and incentives would keep mushrooming, spurring related industries and investments into rapid development. Secondly, low-carbon had risen as a global consensus; Chinese enterprises were of great internationalization potential. Thirdly, DCGs would lead to a profound technical and social revolution, bringing about breakthroughs in new energyand energy conservation fields and transformations in the ways of producing, living, and thinking.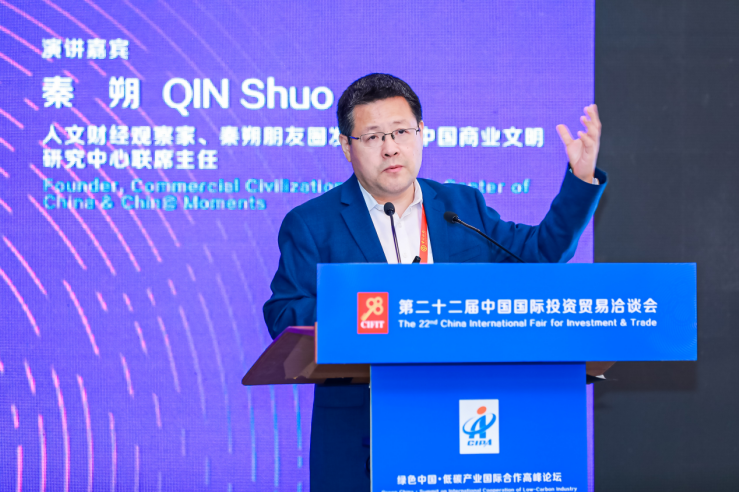 Mr. Qin, chairman of CASVI and founder of Chin@ Moments and China Commercial Civilization Research Center, gave a speech titled "Low-Carbon Economy under the Media's Perspective: Insights on China's New Zero-Carbon Industrial Revolution". He claimed that the DCGs were not only inherent requirements for national development but also critical prerequisites for high-quality social growth. DCGs were proactive strategic decisions rather than passive emergency responses. The zero-carbon revolution would create new advantages for the Chinese manufacturing sector.