The 18th ESG Investing Frontiers
Sustainable Blue Economic and Financial Development and Opportunity
On August 4, Shenzhen Green Financial Institutions Awarding Ceremony and Sustainable Blue Economic and Financial Development and Opportunity Forum was held in Shenzhen. The forum gives full play to the demonstration effect of green financial institutions. It promotes the further green transformation of financial institutions and shows support for the accelerating construction of Shenzhen as a global marine economy center and deepening the city's international influence in the blue finance and sustainable development field.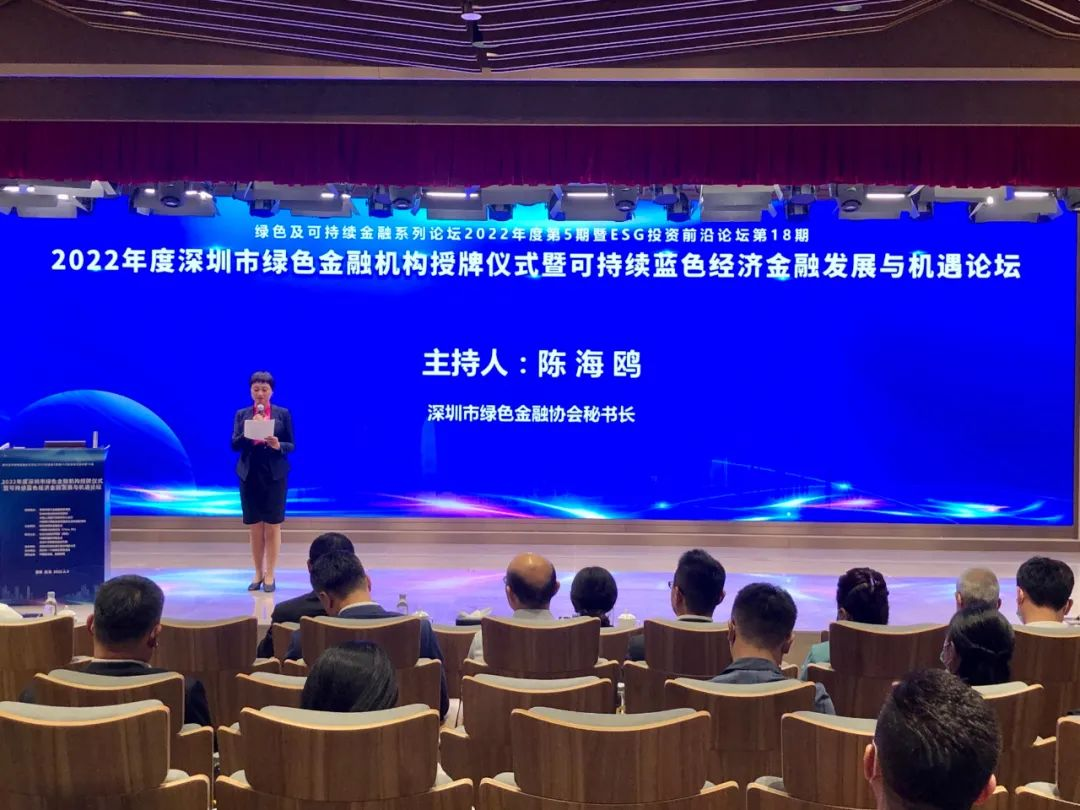 The forum was hosted by Shenzhen Green Finance Association(GFA) and China Sustainable Investment Forum (China SIF), co-hosted by China Alliance of Social Value Investment (CASVI), China Development Research Foundation(CDRF) and the National School of Development (NSD) at Peking University, and sponsored by Shenzhen Rural Commercial Bank. Supporting partners include Shenzhen One Earth Nature Foundation, China Fund, and Sina Finance.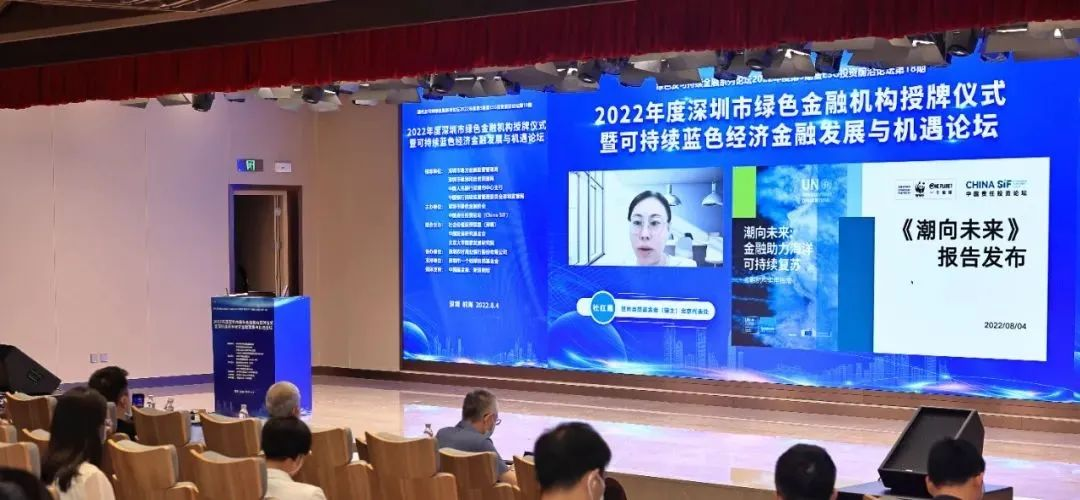 At the forum, Du Hongxia from World Wildlife Fund (WWF) Beijing Representative Office presented Turning the Tides,a guideforblue finance. Du said that banks, insurers, and investors have a major role to play in financing the transition to a sustainable blue economy, helping to rebuild ocean prosperity and restore biodiversity to the ocean. Based on input from more than 50 leading agencies and experts, the guide brings together best practices and proposes pathways for sustainable growth in five key marine sectors: seafood, shipping, ports, marine renewable energy, and coastal and marine tourism. It provides a practical tool that outlines how to avoid and mitigate environmental and social risks while highlighting opportunities when funding blue-economy-related companies or projects.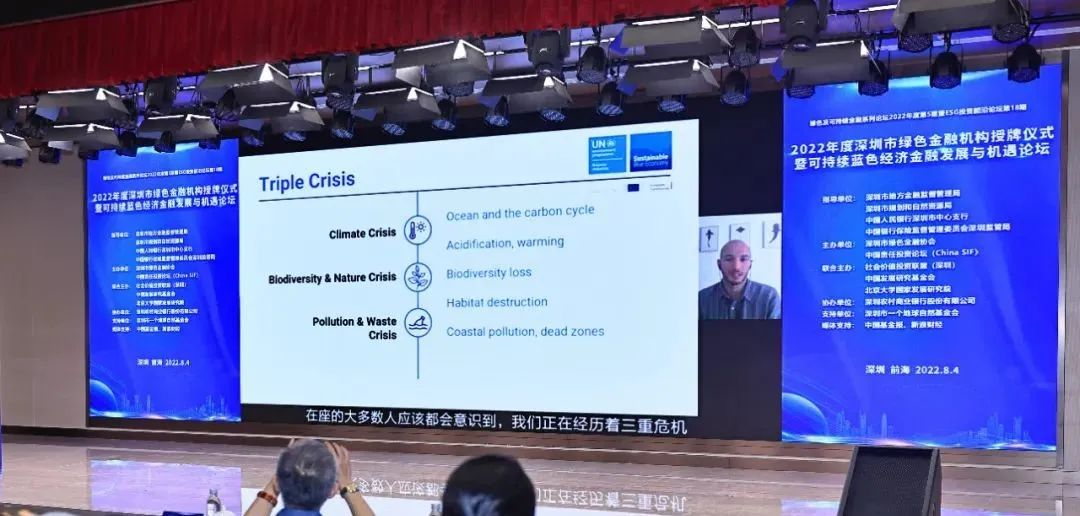 In a short video,UNEP FI's Dennis Fritsch shared "Sustainable Blue Economy Finance Overview and International Practice" . He said that the UNEP FI, together with banks, insurance companies, and investors, has come up with the Sustainable Blue Economy Finance Principles. The Principles, the world's first guiding framework for sustainable blue economy financing gathering nearly 80 institutions, aim to drive funding to activities that benefit the health of the oceans and complement existing frameworks such as the Sustainable Development Goals.