On July 26th, Shenzhen Municipal Financial Regulatory Bureau and City of London Corporation co-hosted the 6th Shenzhen-London Summit with the topic of "Addressing Climate Change with Sustainable Investment". Green finance experts from China and the UK were invited to discuss methods for building a climate financing system, enhancing green finance's innovations to address the climate crisis, and ensuring the achievement of "Dual Carbon" Goals.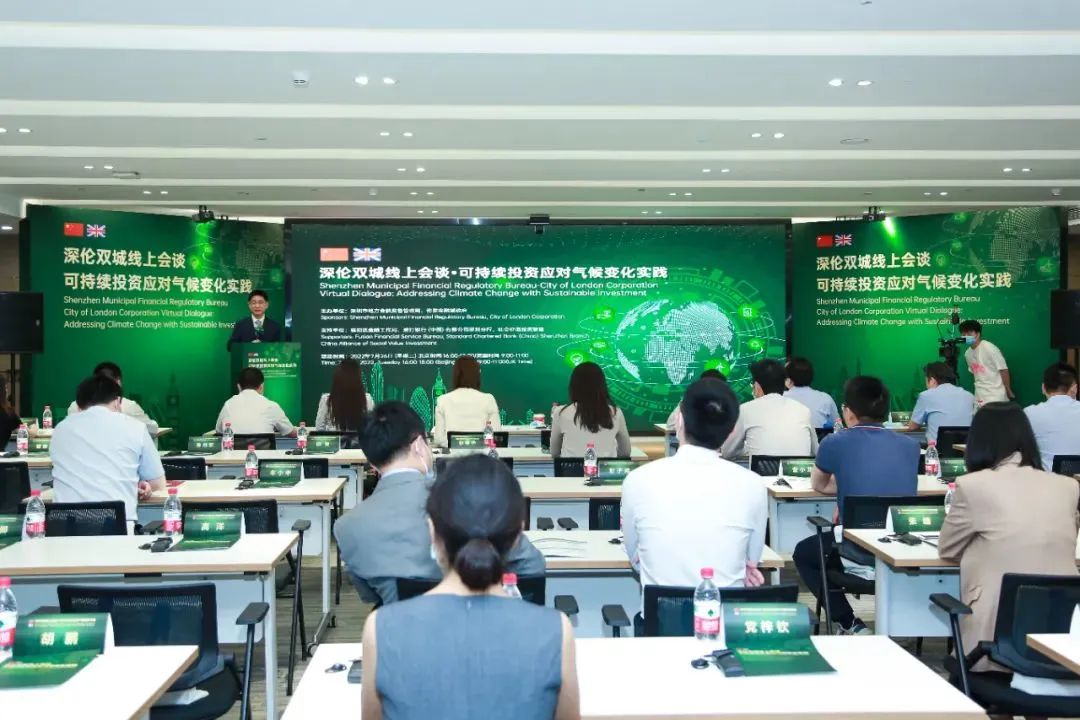 Futian Financial Service Bureau, Standard Chartered Bank (China) Shenzhen Branch, and China Alliance of Social Value Investment generously supported the summit. Chnfund.com and Sina Finance provided endorsement by offering the live-stream service.
He Jie, Director of Shenzhen Municipal Financial Regulatory Bureau, Chris Hayward, Policy Chairman at the City of London Corporation, and Jerry Zhang, Executive Vice Chairman and CEO of Standard Chartered China, delivered opening speech for the summit.
Experts in ESG-related fields from China and the UK presented keynote speeches at the summit. Chinese experts Ma Xianfeng, CEO of China Chengxin Investment Group Co., Ltd., Wang Zhifeng, Chief Researcher and Vice President of Tencent Financial Research Institute, and Chen Yao, Ping An Group's General Manager of Group Branding, highlighted ESG practices in Guangdong-Hong Kong-Macao Greater Bay Area and the broader China. British experts Tracy Wong Harris, Standard Chartered Bank's Head of Sustainable Finance for Asia, Caroline Dawson, Partner of Clifford Chance, and Andy Howard, Schroders' Global Head of Sustainable Investment, underlined measures that the UK government had implemented to keep its lead in ESG regulations.
The summit aimed to boost international communication and cooperation between China and the UK in green and sustainable finance and to move a step closer to meet goals in the green transition, climate financing system development, and carbon neutralization. Representatives from Chinese and British governmental departments, financial agencies, and academic institutions took part in the summit onsite or online.
concext source: Shenzhen Municipal Financial Regulatory Bureau