On June 16th, Temasek-Trust-sponsored Centre for Imapct Investing and Practices (CIIP) held its online launch ceremony. Cheo Hock Kuan, executive director and CEO of the Temasek Trust, Dawn Chan, CEO of CIIP and Marcos Neto, director of United Nations Development Programme's Sustainable Finance Hub delieverd opening remarks. Angela Bai, secretary general of China Alliance of Social Value Investment (CASVI) and CEO of Susallwave, was invited to join the roundtable discussion online moderated by Rajiv Lall, CEO and founding director of IDFC First Bank.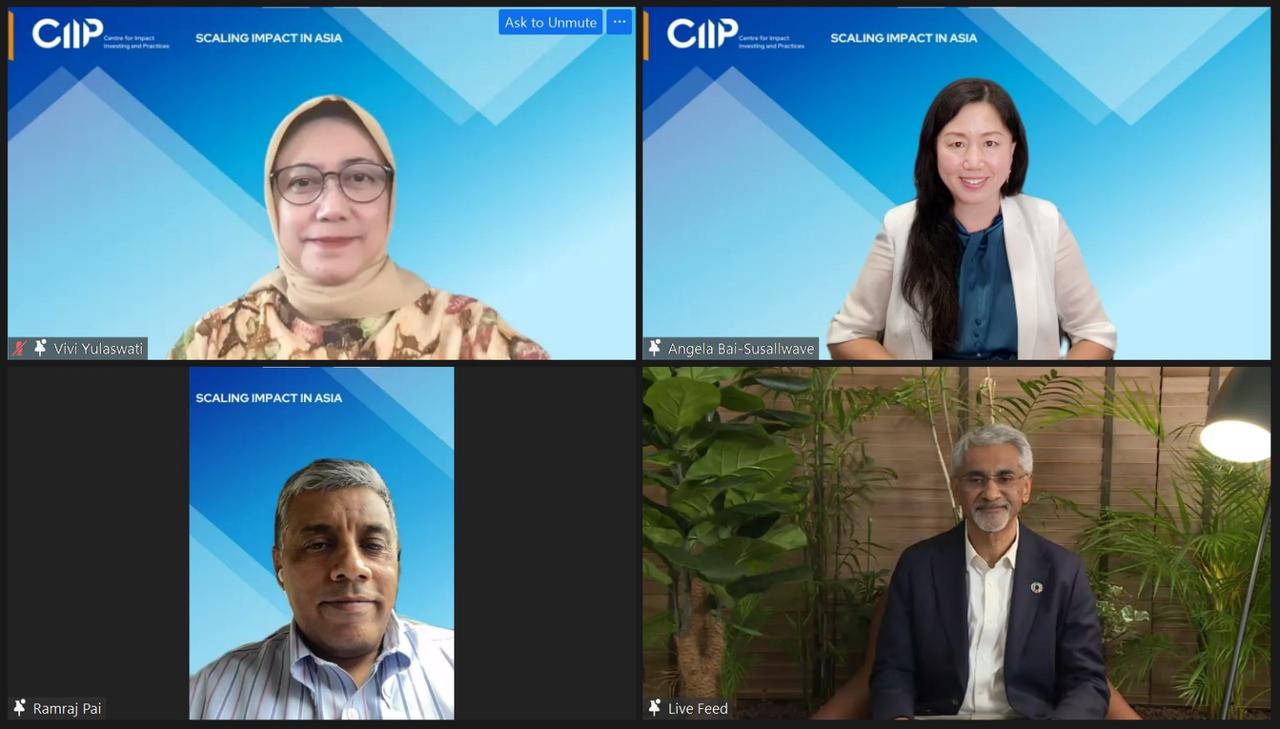 CIIP is the first promoting impact investment practices and the leading partner of UNDP's SDG Impact Initiative in Asia. The commencement ceremony hosted a roundtable discussion on "Asian Impact Investment's Current Situation and Future Envisions" in which Bai was invited as a guest.
During the roundtable discussion, Lall stressed that the prevailing social and environmental issues had prompted Western intelligentsia to rethink the capitalist system and re-evaluate the government's role in economic activities. Bai affirmed Lall's observation of Western countries and shared Chinese Impact Investment experiences.
Bai underlined that sustainable development could only be achieved under cooperation between the government, the market, and social organizations because policies outlined the development's direction, the market implemented them, and social organizations catalyzed this process. In China, the 14th Five-Year Plan has clearly pointed out that it is necessary to pursue economic development on the basis of ensuring ecological security, which is consistent with the United Nations' sustainable development goals. The plan also proposes to give full play to the role of social organizations in environmental governance and social governance.
Moreover, financial institutions should take the lead in the market. In China, the total revenue of green bonds hit 1.6 trillion Chinese Yuan, which made it rank 2nd globally. With the total revenue of green loans reached 15 trillion, China became the biggest market for green loans. However, issues such as "greenwashing" have also been generated. Hence, establishing and promoting sustainable development value evaluation standards has become a top priority, which is the focus of social organizations and emerging companies such as CASVI and Susallwave.