The 13th ESG Investing Frontiers
ESG practices and prospects of Chinese Listed Companies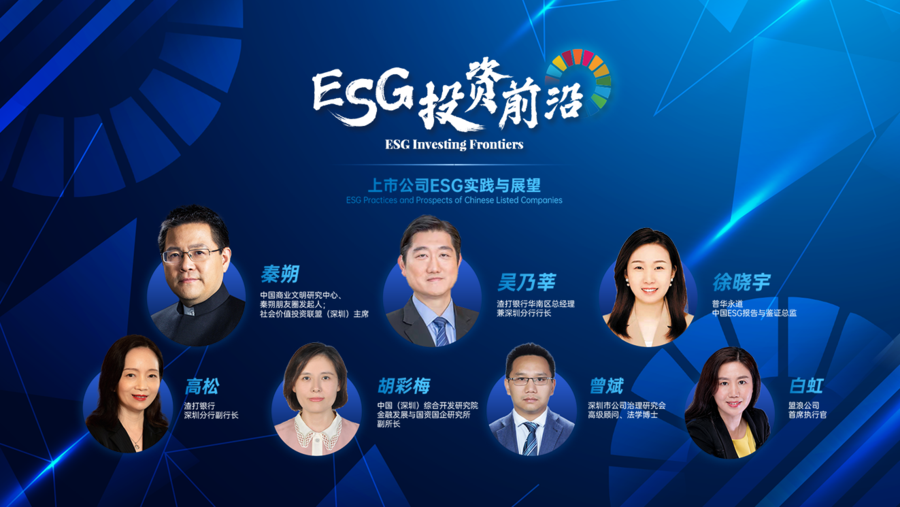 On October 22nd, 2021, the 13th ESG Investing Frontiers, "ESG practices and prospects of Chinese Listed Companies," was held in Shenzhen. The forum invited speakers from finance and research sectors to jointly discuss how listed companies can improve company quality and achieve sustainable development by strengthening ESG governance.
List of guests:

· Shuo QIN, the Initiator of China Business Civilization Research Center and Shuo QIN's circle of friends
· Bin ZENG, Senior Consultant at Shenzhen Research Association of Corporate Governance
· Xiaoyu XU, Director of China ESG Report and Certification of PWC
· Caimei HU, Deputy Director of state-owned enterprises research center at China Development Institute
· Song GAO, Vice President and Executive Director of Shenzhen Branch of Standard Chartered Bank (China) Co., Ltd.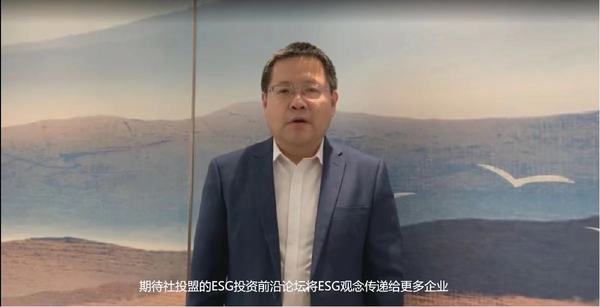 Mr. Shuo QIN, the Initiator of China Business Civilization Research Center, said that ESG has increasingly become the mainstream strategic choice for business and investors to respond to global challenges like climate change and increasing income gap. In the face of enterprises with the negative social impact caused by recent business difficulties, Mr. Qin Shuo pointed out that we can utilize ESG value to transform the profit-driven entrepreneurship. China also has many enterprises that actively practice ESG and entrepreneurship. For example, LONGI has successively participated in several international initiatives, including EP100 and EV100, driven suppliers to join the green supply chain system, and contributed tremendously to the non-fossil energy goal from the "14th Five Year Plan." Another example is Lenovo Group, which focuses on multiculturalism and gender equality. Lenovo has 42% female employees in China, of which 20% are managers. The last example is Qingdao Hisense which attaches importance to quality and technology. Mr. Qin hopes to integrate the ESG concept into more enterprises and promote high-quality development of China's economy through ESG Investing Frontier.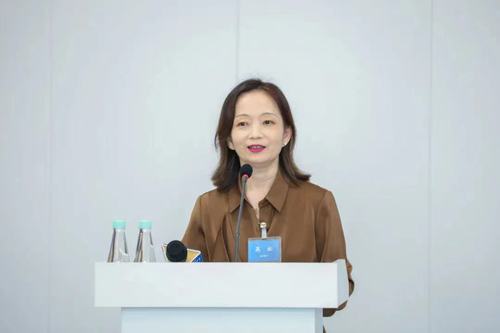 Ms. Gao Song, Vice President of Shenzhen Branch of Standard Chartered Bank (China) Co., Ltd., shared the keynote titled "Sustainable Finance for Sustainable Development." She shared a set of market data: the total financing amount of sustainable financing market exceeded 3 trillion USD for the first time since its establishment in 2010. The market transaction activities in the first half of 2021 were 10% higher than those in 2020. The sustainable development market showed a trend of rapid growth. The transaction growth rate of sustainable development linked bonds and loans continued to rise. Ms. Gao pointed out that financial institutions should consider sustainable development indicators in terms of risk considerations and financing costs, which can also inspire enterprises to think about whether to pay more attention to ESG practice.
At present, the topic of sustainable development is becoming increasingly prominent in the world. According to the research of the Economist Intelligence Unit and University College of London, if no measures are taken to avoid further climate deterioration, climate warming will directly lead to economic losses of 7.9 trillion USD by 2050, accounting for 3% of the total global economy, and global economic growth will decline by 10%. Facing the dual crisis of climate and economy, China put forward the "dual carbon" goal. But Ms. Gao also pointed out that China's transition from "carbon peak" to "carbon neutralization" is a heavy task because of the urgent timing. At the same time, it also breeds vast investment opportunities. According to the data of the Investment Association of China and Global Research Department of Standard Chartered Bank, under the dual carbon goal, the scale of new investment opportunities may reach 127-192 trillion yuan by 2060, with an average annual relevant investment of 3.2-4.8 trillion yuan. The dual carbon goal will bring huge investment demand and industrial opportunities.
Standard Chartered recently released the 2021 sustainable investment survey report. The survey shows that global investors' awareness and interest in sustainable investment have reached an all-time high, and China's sustainable investment market shows great potential and development prospects.
Ms. Gao also shared the development process of sustainable finance of Standard Chartered since 2000. Standard Chartered not only provides support for sustainable finance and innovative and sustainable solutions for customers in its growing business but also puts forward its own "carbon reduction" goal and promises to achieve net-zero carbon emissions from business operations by 2030 and all financing projects by 2050.
After that, Ms. Gao also shared the Standard Chartered Bank's contribution to the green "Belt and Road Initiative (BRI)." Ms. Gao explained that, as the first British financial institution to sign the Green Investment Principles (GIP), the bank had been actively supporting Chinese enterprises to carry out sustainable projects in overseas markets. In 2020, the bank participated in more than 120 BRI projects, with a total value of over 20 billion USS (about 40% of them met the UN sustainable development goals.) By successfully integrating the green investment principle into the BRI projects, the Standard Chartered was selected as the best practice bank by GIP in 2020.
This year, Standard Chartered continues to invest its efforts in the green financing field. The bank successfully provided the first 10-year-long sustainable development loan for China State Shipbuilding Corporation (CSSC) to finance the mortgage of four Chinese dual-fuel container vessels. Besides, it also arranged the first overseas green syndicated loan for Tongwei Solar to refinance its photovoltaic projects. In September this year, Standard Chartered won the GIP "2021 Capacity Building Leader Award" again.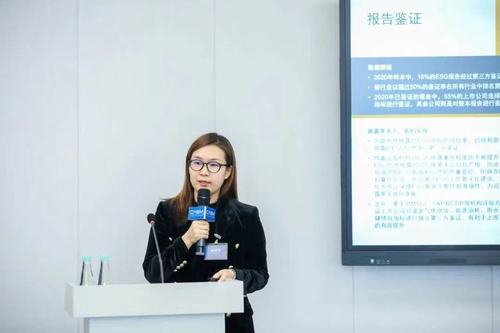 Ms. Xiaoyu Xu, Director of China ESG Report and Certification at PwC shared the "Report of Environmental, Social and Governance of Hong Kong Listed Companies" issued by PwC in early October. The report selected 268 Hong Kong listed companies that have disclosed ESG reports, and the research is based on the overall, mandatory, general disclosure of ESG reports, as well as other key performance indicators.
From the perspective of disclosure formats, the proportion of independent reporting increased significantly in 2020. 68% of the sample companies chose to disclose ESG reports independently. Ms. Xu continued that 2020 is the fifth year for Hong Kong listed companies to mandatory disclose ESG reports. As a result, more and more enterprises are willing to show their ESG strategies, objectives, and annual performance to the stakeholders.

From the perspective of report assurance, in order to enhance the credibility of disclosed information, 16% of ESG reports of listed companies are subject to third-party assurance, and the assurance rate of the banking industry exceeds 50%. Ms. Xu suggested that listed companies can ensure the integrity of ESG data and prepare for more stringent disclosure requirements by using digital tools, such as building an ESG data information system.

From the responsiveness of UN SDGs, more and more listed companies take UN SDGs as the cornerstone of ESG work. About 30% of listed companies have identified key SDGs and incorporated them into their ESG practice, forming a long-term mechanism for ESG work.
Based on PwC's research and her years of experience in ESG, Ms. Xu shared four lessons for enterprises:

First, good ESG governance is the basis for enterprises to manage and disclose ESG risks. Listed companies should formulate targeted ESG strategies and strengthen the ESG capacity-building of directors and management board to control their ESG risks.

Second, environmental issues have always been the heated topic of ESG. Listed companies should identify their own climate risks, measure their carbon emission level, establish scientific carbon goals, and finally contribute to "carbon neutrality" and global sustainable development.

Third, social issues such as labor rights, privacy protection, and business ethics have also attracted increasing attention from the outside. Listed companies can establish development goals for key social issues, strengthen performance appraisal, and control social risks accurately.

Fourth, listed companies need to take necessary measures to improve the quality of ESG data and ensure the accuracy, relevance, and comparability of data.

In the end, Ms. Xu shared the nine steps of carbon neutralization transformation released by PwC. Listed companies can incorporate these frameworks into their carbon neutralization strategy.


Rountable discussion
After the keynote session, Angela Bai, CEO of Susallwave and the founding Secretary-General of China Alliance of Social Value Investment, hosted a roundtable discussion on "ESG innovation practice and practical challenges of listed companies."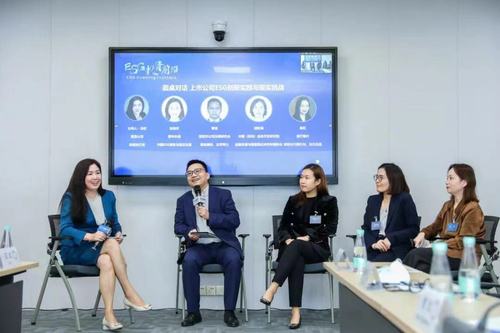 Participants:
· Xiaoyu XU, Director of China ESG Report and Certification of PWC,
· Caimei HU, Deputy Director of state-owned enterprises research center at China Development Institute
· Song GAO, Vice President and Executive Director of Shenzhen Branch of Standard Chartered Bank (China) Co., Ltd.
· Bin ZENG, Senior Consultant at Shenzhen Research Association of Corporate Governance
Angela Bai:
From the perspective of corporate governance, what trends can Chinese listed companies pay attention to?
Bin Zeng: First, at the institutional level, companies can pay attention to three major changes:
· In 2018, the updated version of the Standards for the Governance of Listed Companies was officially adopted. The standard clearly pointed out that companies should do ESG disclosure.
· In 2020, The New Securities Law is formally implemented, with new special chapters on investor protection and information disclosure.
· Meanwhile, The Company Law is currently under the new revision process.
At the current level, companies can pay more attention to the ownership structure because the ownership structure directly determines the applicability of the corporate governance system.

Angela Bai: What are the trends in ESG of listed companies? What role will policy play?
Caimei Hu: In 2020, the State Council issued documents at the highest level to further improve the quality of listed companies. Subsequently, the China Securities Regulatory Commission (CSRC) and stock exchanges have formulated response action plans, in which information disclosure is emphasized. With the change of social environment, corporate social responsibility will change from voluntary disclosure to mandatory disclosure, especially in carbon emission reduction.

Angela Bai: What are the pain points and difficulties for listed companies facing ESG?
Xiaoyu Xu: First, the initial problem for an enterprise is spreading ESG value. Many enterprise executives have an understanding of ESG, but how to execute ESG concepts into management and operation remains difficult. Secondly, there is a shortage of ESG professionals in the market, such as professionals in environmental management, carbon asset management, social performance, and management control. Besides, major global brands began to require upstream suppliers to implement some ESG standards and practices, which in turn brings pressure to enterprises. But on the whole, China's ESG ecology is developing rapidly.
Angela Bai: What has Standard Chartered done in the construction of green finance ecosystem?
Song Gao: Standard Chartered adopts a "three pronged" approach to sustainable development, including promoting sustainable finance, managing financial and non-financial risks caused by climate change, and reducing carbon emissions caused by our own operations and our financing activities. Facing increased needs in sustainable development from enterprises, Standard Chartered strives to enable enterprises to achieve sustainable development by vigorously supporting the clean energy industry, optimizing the transformation and upgrading of traditional industries, assisting the decarbonization and transformation of high-carbon industries, enriching the types of sustainable financial products, expanding risk control capabilities, and building a strategic alliance to jointly promote sustainable development.
Standard Chartered is also honored to sponsor the research project "Pathway for Bay Area to Undertake Carbon Reduction," which is jointly carried out with the World Resources Institute, Civic Exchange, and Hong Kong Green Finance Association. The research objective is to help Guangdong, Hong Kong, and Macao bay area achieve carbon neutralization by 2050. It is expected that the research results will help more enterprises formulate a carbon neutralization path map.

Angela Bai: From the perspective of corporate governance, what measures can Chinese listed companies take?
Bin Zeng: The essence of corporate governance is the mechanism of interest balance. To practice ESG strategy, we can make efforts from two levels: the board of directors and investor relations. Firstly, at the level of the board, a special committee on sustainable development can be established to raise the subject for discussion at the core decision-making level. From the institutional investor or investment level, investors can promote ESG information disclosure promoted reversely. As "involution" is trending at many enterprises, fine management is highly needed for market competition, and ESG is exactly the direction.
Angela Bai: Are listed companies ready for information disclosure and the establishment of relevant systems?
Xiaoyu Xu: At present, from the perspective of the Hong Kong stock market and A-share market, the Hong Kong stock market is stricter and clearer on ESG disclosure. But how enterprises incorporate ESG and performance indicators into the management process still needs accumulation of experience and slow realization.
Angela Bai: How to stimulate enterprises to disclose information more voluntarily?

Caimei Hu: In the field of ESG information disclosure, unclear standards are the main difficulty. ESG carries different connotations in different countries and at different development stages. But regulators still need to have more explicit standards and stricter guidelines for ESG governance.